Evolve in your management
From Managers to Leaders. Get the best from your management skills to be the main asset of your team performance. Learn and practice a new form of leadership, infused with agility. Management 3.0 and Solution-Focus coaching will make you better equipped to stimulate a new corporate culture and to engage your employees.
Why a Management 3.0 training?
At the end of this training, the participants will have already germinated in them a new form of contemporary leadership, infused with agility. Thanks to Management 3.0, Solution-Focus coaching and Host-Leadership, they will be better equipped to stimulate a new corporate culture. This leadership is built on a set of competencies that we believe characterize an «agile manager», including:
Embody the values of agility (defined in the famous «agile manifesto»)
Stimulate the commitment of individuals (including oneself) via their intrinsic motivation levers
Clarify and install an implementation framework for a team (primary condition to consider raising autonomy)
Develop the autonomy of individuals and teams (Delegate decisions rather than delegate actions)
Developing people's skills (including oneself) and team competencies
Cultivate new fruitful, fluid, flexible, solution-oriented interactions at all levels: intra-team, inter-teams and organizational
For organisation leaders, operational or transversal team leaders/managers. For HR / HR Business Partners. For coaches, consultants or internal facilitators. For Marketing & Digital teams.
This training is a 100% transformative step, maximizing practice and experience sharing. It stimulates a strong connection between participants and helps to «raise awareness» of learning. An «Accomplishment Book» will make it easier for participants to transfer their new knowledge into their daily work context.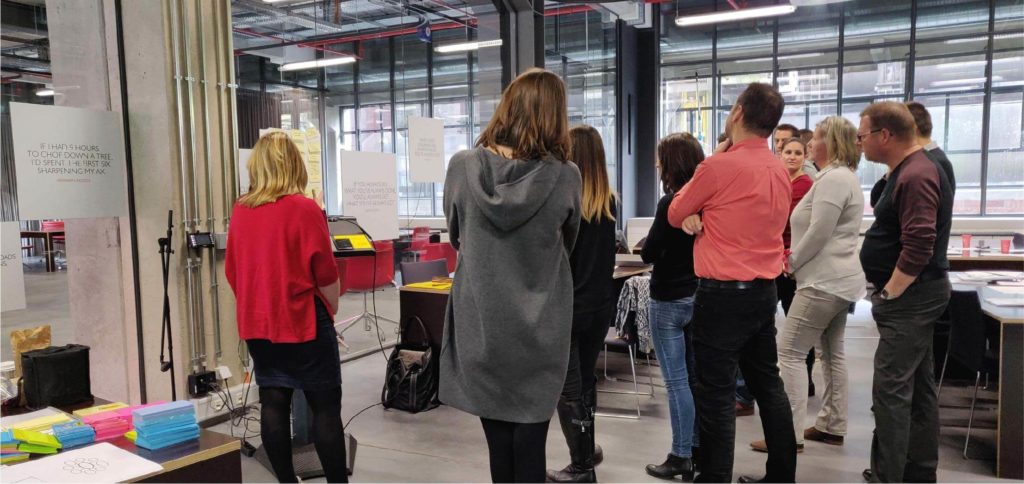 The art of engaging your employees, by the intrinsic motivation
Stimulate the self-organization of the teams, to the within a clear framework and explicit delegation agreements
Continually cultivating skills to grow your team
Install new interactions to develop agility on the scale of organizations etc...
Encourage rapid learning to establish a culture of continuous improvement
Clarify the destination you want rather than spend your time on what you don't want
"Ruminating" what is already working, rather than looping on what is not working
Allow yourself to take just small steps, rather than freeze in front of too big abstract steps
Be results-oriented, rather than action-oriented