Scale agility to the entire organization
Agile Partner strengthens its expertise in the SAFe - Scaled Agile Framework methodology - by certifying two SAFe Program Agile Coaches SPC4. Agile Partner helps companies to extend the agility implemented in IT development across an organization. This methodology, which implies a capacity to review processes at all levels of the company, must allow economic players to gain in efficiency and responsiveness, to better meet the expectations of the market.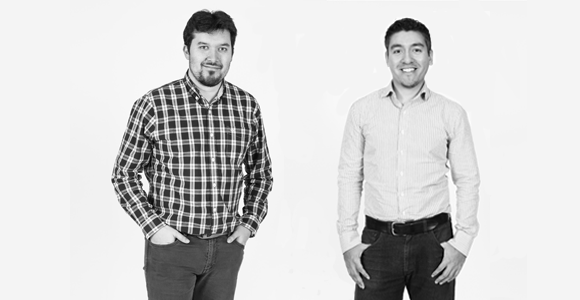 Agile methods are now well known in IT departments. They use it to secure their projects, mainly development projects, but also to ensure the quality of the solutions implemented and ensure a better match between constraints and objectives pursued. What if these methods were deployed beyond the IT department, could its benefits benefit an entire organization?
"Companies that benefit from the advantages of agile methods in their development, quickly want to be able to apply them to their customers. They are considering new ways of organizing, allowing them to more easily reorient their strategy, to evolve their businesses with the needs of the market, to better align teams and departments around common objectives", says Gregory Nguyen an agile coach at Agile partner, "Agile methods can now be extended to the entire enterprise, regardless of size. However, this implies a profound reform of procedures and organization at all levels of the company. "
Create agile structures of more than a hundred people
Such a transformation must be approached with method. Several members of Agile Partner have been trained and have passed the SAFe Program Consultant SPC4 certification. Today, as the pioneering agility company in Luxembourg, we are able to support players who want to gain agility on a larger scale. "The best-known agile methods, like Scrum, work well in a team. They allow a dozen people to carry out an end-to-end development project, by integrating at best the various constraints and needs. For larger projects, such as the development of a software suite, an operating system or any other product involving the work of several teams, it is necessary to set up a completely different environment ", comments Cédric Tamavond, an agile coach at Agile partner. 

Coordination and coherence on a large scale
The framework defined with Safe allows any company or project involving at least a hundred people to organize at the operational level to, like a start-up, become lean. The framework defines the roadmap and the necessary training for each level of the company, allowing the deployment of a more efficient, more reactive organization. "From the top of the company, you need to be able to define a strategic vision and implement it at all levels, through a multitude of small projects. In this new environment, the challenge is to ensure good coordination of projects and ensure consistency", said Gregory Nguyen. "The environment defined with SAFe makes it possible to overcome the problems of communication and dependency. Information circulates better, thanks to the setting up of synchronization workshops. These workshops and the establishment of coordination bodies ensure the coherence of the organization. "
Synchronisation of agile teams
The development of a more agile enterprise environment with SAFe requires two prerequisites:
A good prioritization of strategic projects from the top of the company
All teams involved are agile
"SAFe, in fact, is a management framework project that facilitates the synchronization of agile teams but not agilization of all teams. If the teams are initially not agile, it can not work", said Gregory Nguyen. If such large-scale transformations can be envisaged today in Luxembourg, it is precisely because the agile teams have multiplied within the companies present on the territory.
Adapt your strategy from week to week
Large corporates must, in a competitive environment, give themselves the capacity to innovate as fast and well as emerging start-ups. "With the implementation of a SAFe architecture, a management team, relying on information that regularly comes from teams and the market, can more easily and more regularly adapt its strategy to expectations. The environment, while ensuring consistency, allows the company to be more responsive. When, yesterday, the strategy was set for several years, now it can easily be adjusted from week to week".
Agile Partner now has the skills to support and train the actors in their transformation. For Luxembourg units belonging to a large international group that has chosen to set up such an environment, Agile Partner is also positioned as the local reference point in this field.
Do you want to extend agility in your organization?