Xtrem Reading – Boost your collective intelligence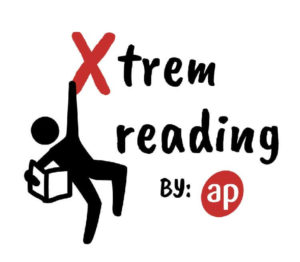 Do you have books that take dust? You really want to read them but you can not find the time?
Take a few minutes to read the story of Ralph, who can really help you!
In June 2018, Ralph was 23 years old, he was in the prime of his life. He studied computer science in an engineering school called the "Boiled Honor University of Massachusetts."
Upon leaving, he was convinced to know everything, he is now ready to conquer the world.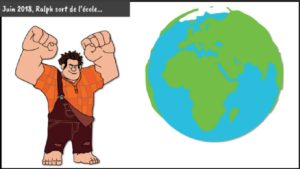 He entered the job market and was lucky enough to get his first job in an innovative company, where employees are considered as the true value of the organisation.
In this society, people were highly motivated and had a big passion for learning and discovering new things.
In this new environment, he heard about topics he was not aware of yet ...
Why didn't he hear about these topics at school?
Ralph felt completely lost in the midst of his colleagues' discussions, and asked a lot of questions. His passionate colleagues answered him but after a dozen questions, his ego catches up.
He decides to will do what each of us would do in his situation: he will learn.
Ralph knows that even today, reading remains one of the most useful ways to learn and achieve a high level of expertise.
From now on, he will spend fortunes on the purchase of books. When he hears a word he does not understand, he will make an order on the #1 online sales platform.
The more the days go by, the more his list of unknown words and concepts gets bigger; his books start to pile up.
Facing his mountain of books accumulated during the last weeks, our friend Ralph is desperate and has a lot of questions.
He talks about his problem to Carl, his closest colleague. Carl has heard of a practice that could help Ralph.
This practice is called Xtrem Reading and it was created by Agile Partner. Carl gives him the graphic presentation of the exercise.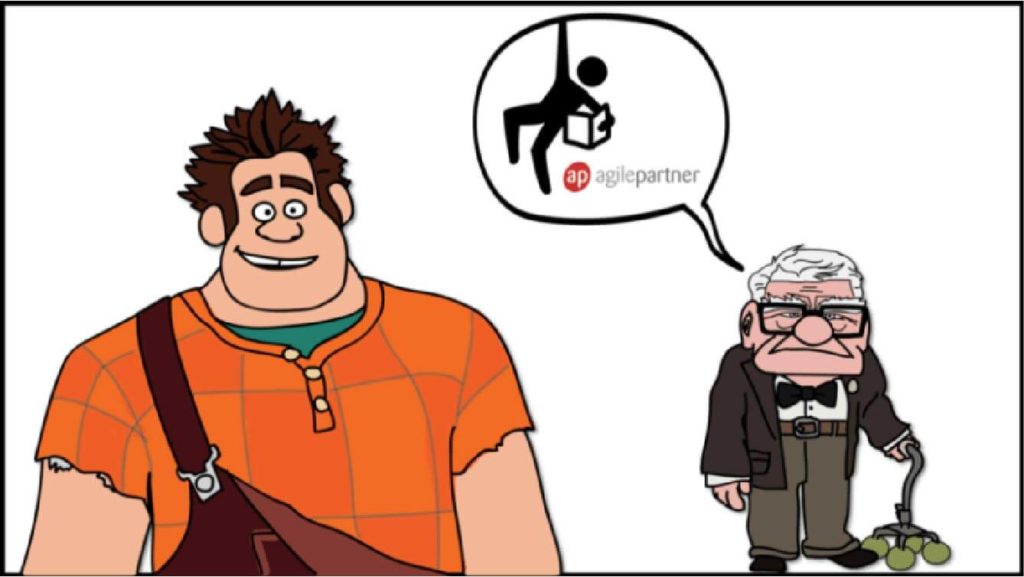 According to Ralph, the promise of Xtrem Reading is ambitious: "Read differently and cultivate your collective intelligence."
The tag-line is catchy, but the explanations are more appealing. Among them we find:
Boost your collective intelligence
Ravive the flame of reading
Plan and prfioritize your next reading
Do not read for nothing!
" Read in groups, these guys are geniuses! In a group we are much stronger. If I will try this exercise at work, I'm sure that it will work and that we will have rich exchanges. I am convinced that we have lots of things to discover and share with each other. "
Ralph
Agile Partner had managed to sell him the collective intelligence: "Not only that we go faster together, we go further."
He finally sees himself able to go through his library, freely interact with his peers and do it without the fear of being judged.
He organizes a first session and to his great despair he can only gather five of his colleagues.
He runs the exercise as presented by Agile Partner, and ends with feedbacks about the books:
Does this book seem easy to read?
Would I recommend this book?
He then asks feedback about the workshop from the participants.
The feedback is unanimously positive: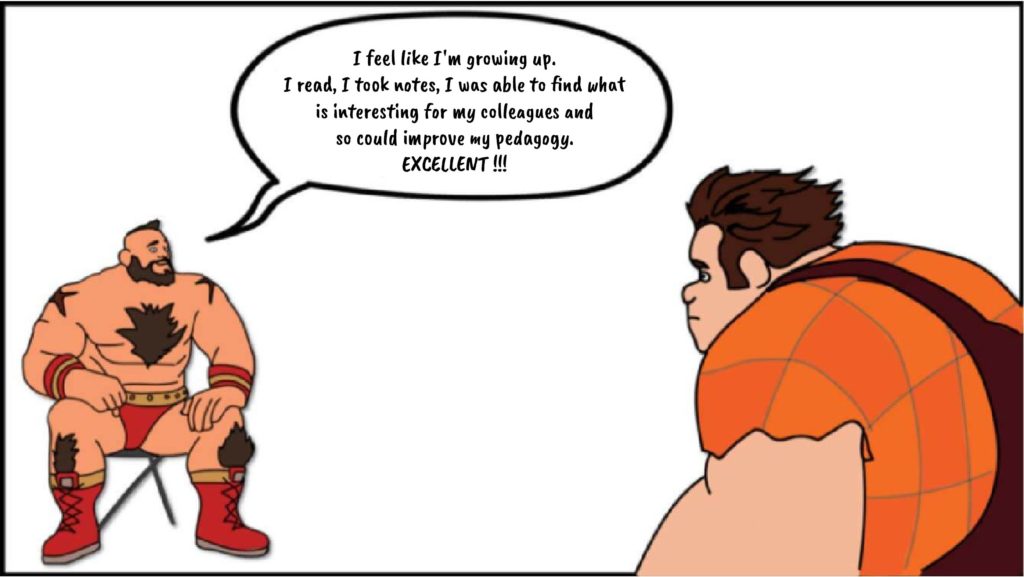 "It allowed me to know if I had to dig deep into the subject or not"
Max
"I finally understood why it is said that the best way to learn is to teach! "
Lare
"Get ready for a super easy exercise. The pressure helps to extract the essence of the book "
Jane
His goal is achieved, he feels more comfortable with his peers, he uses the group's intelligence to know which books need to be dug in and which ones may not deserve more than 25 minutes of reading. He can thus prioritize his reading.
He wonders how to improve the exercise and how to read faster and get to the main points from a book in just a few minutes.
He then decides to get in touch with Cédric Tamavond and Yoan ThirionCédric, the 2 the people who created this practice.
They provide him the leads ...
Regarding the fast reading, they advise him to take a look at another infographic they have done on the subject.
They explain that they change the exercise according to the size of the group and the participants:
Cross-sharing collective in round-table mode for example
Groups of 5 with random book exchanges
Shorter or longer time-boxes
Pass more time on cross-sharing
Add maps in a virtual board to centralize notes (mind maps), as the participant's recommendation.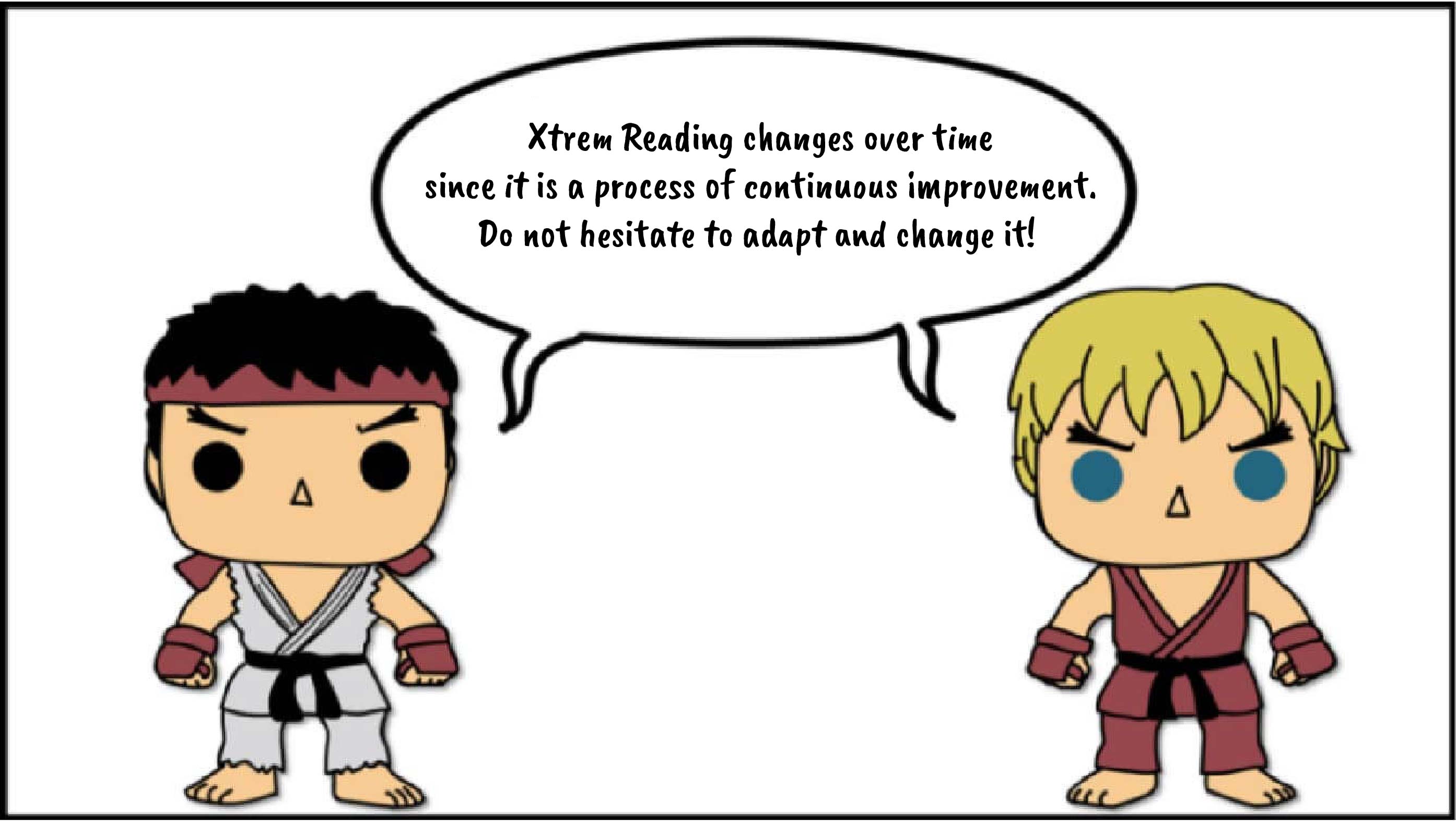 The genesis of Xtrem Reading
During this meeting, they also explained to him the genesis of the exercise: "We created this practice based on the assumption that:
Reading is an individual activity.
Less and less people read because they have difficulties with motivation.
So, by making it collective, people would motivate each other, no? They would even have fun doing it. "
Boosted by this conversation, Ralph organizes a second session.
To his surprise the first session had made the buzz within the company, they are 30 for this 2nd session. Thereafter, the exercise becomes viral and the number of participants increases.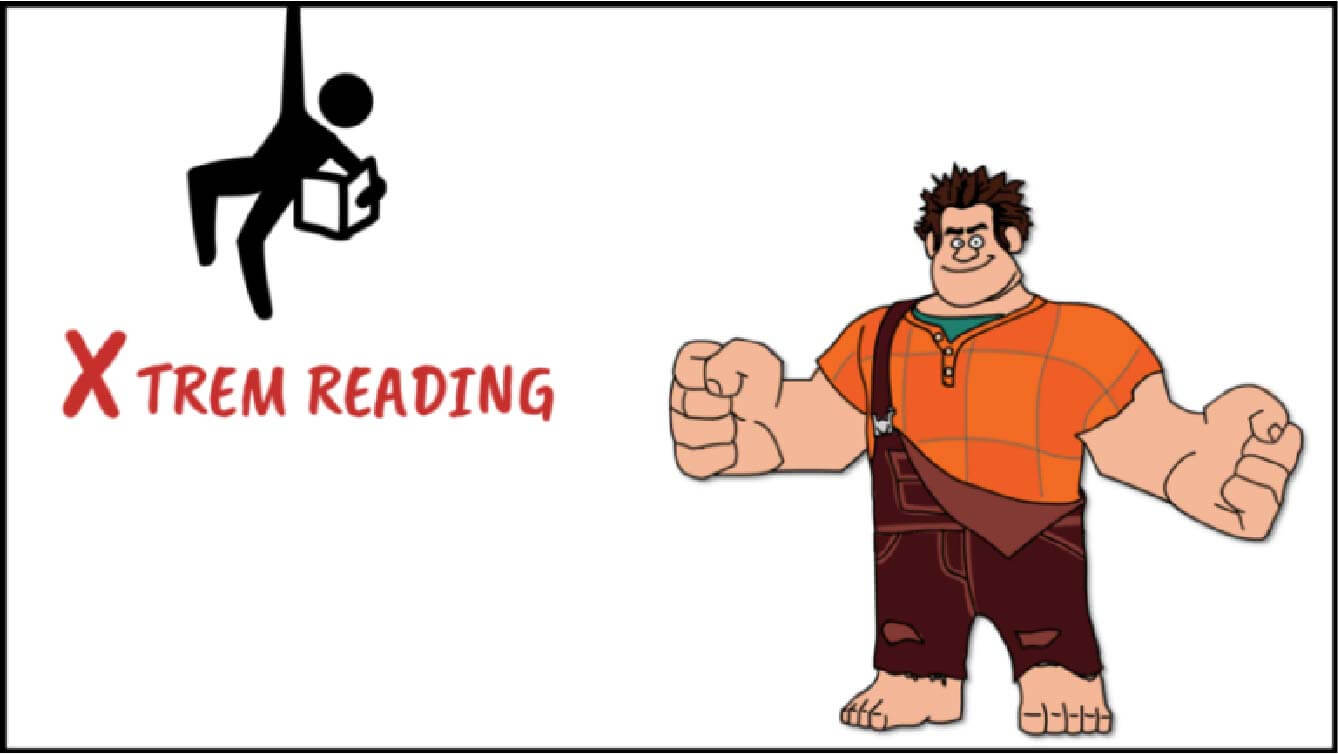 Ralph is happy to see how an exercise has transformed his daily life.
This practice now contributes to the stimulation of the collective intelligence of his organization.
His new mantra: "Knowledge is the only thing that grows when you share it."
Do not hesitate to get started, test with your colleagues you will become addicted!!